An assortment of recent product stories brought to life by our team of designers. All concepts ideated in-house, and executed with the help of Boston photographers. 
Opportunity - develop mini campaigns for a series of product collections designed for very different demographics. They needed to stand apart from one another, communicate a point of difference, and be visually arresting.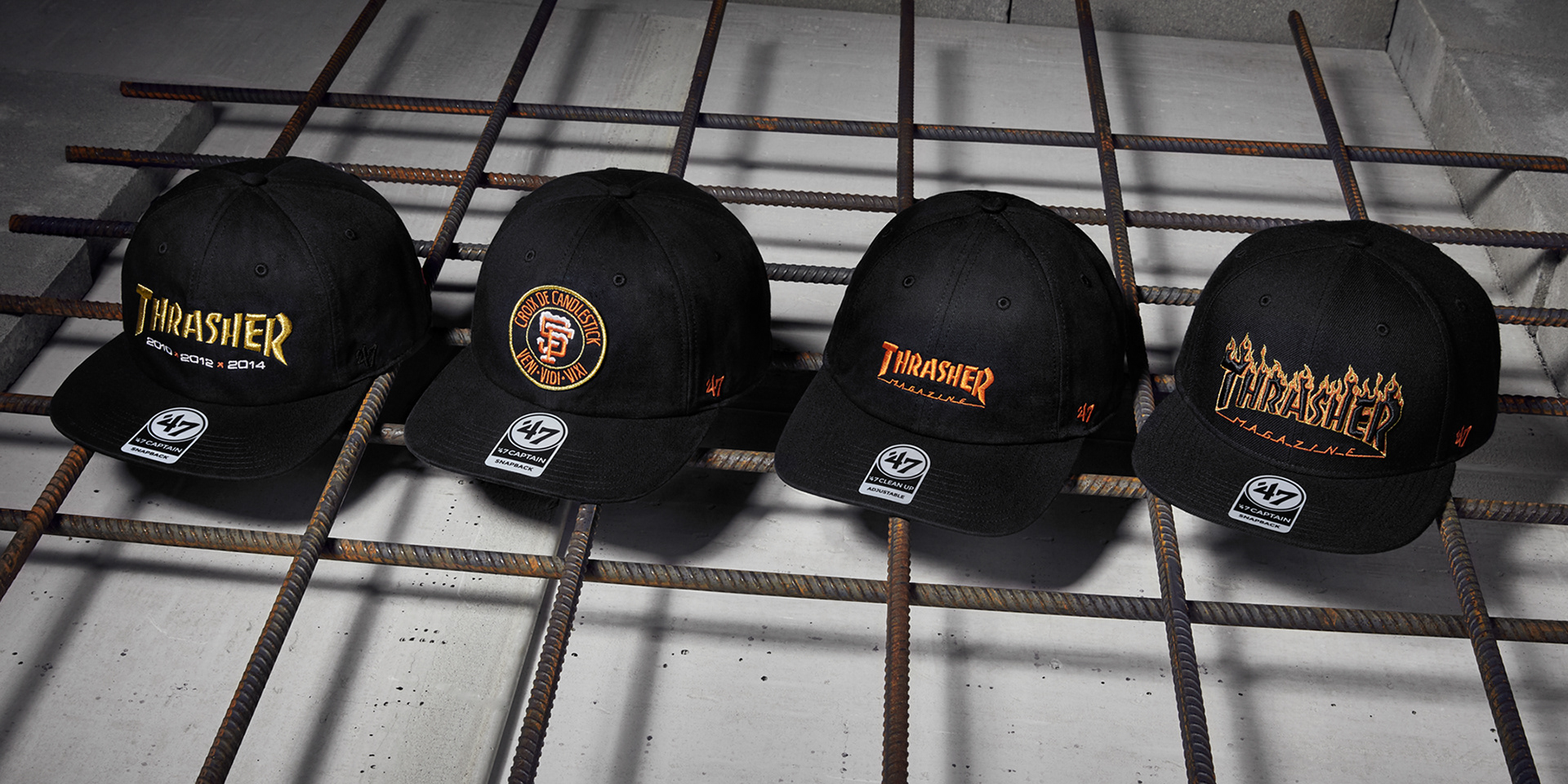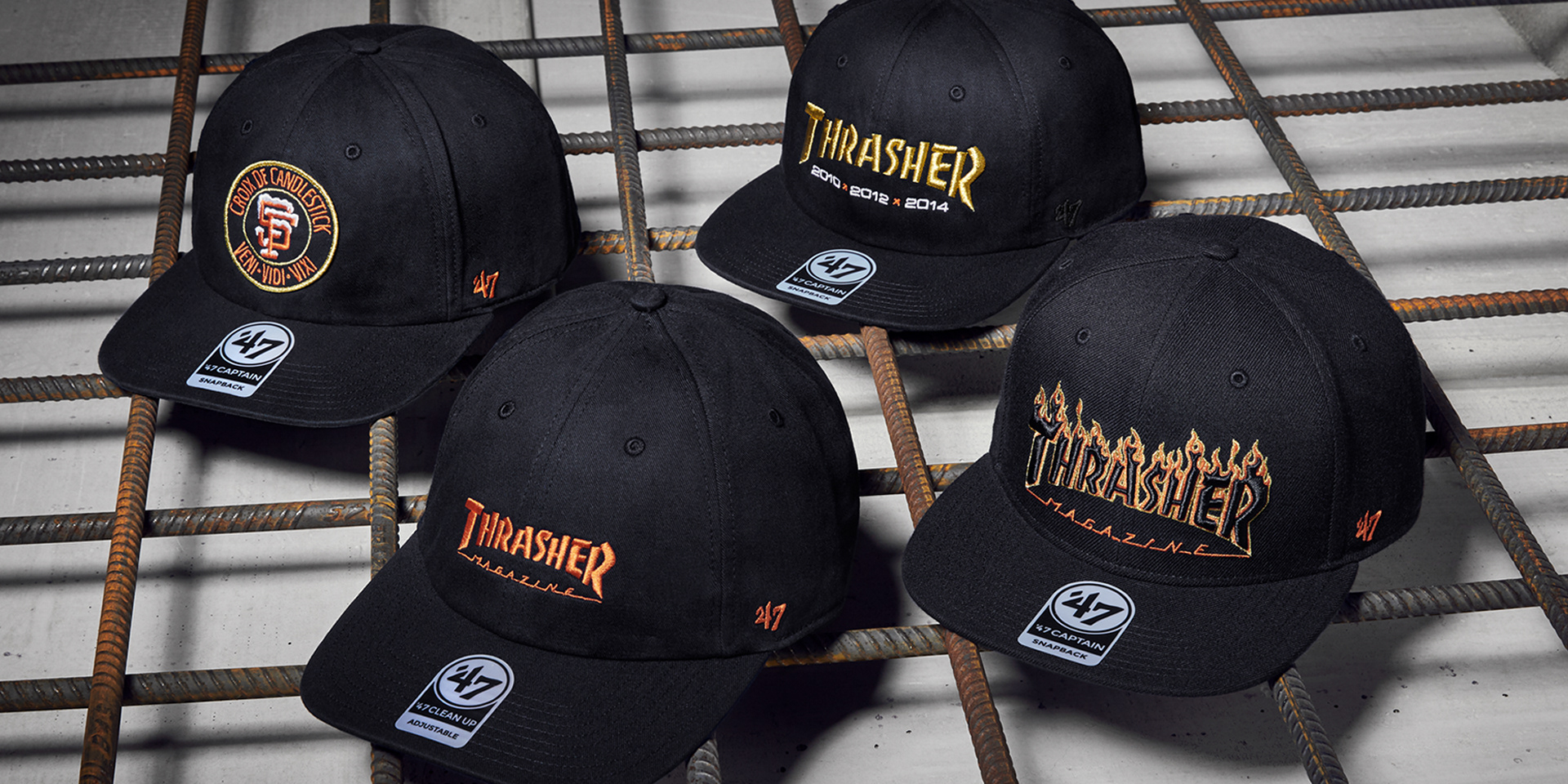 Solution - Thrasher is one of the most influential brands in the world today and are deeply rooted in skateboarding, a sport that forces you to look at the world and the built environment differently - how can I execute a trick in this space? On this surface? Over this obstacle? We looked at the urban environments skateboarding occupies across the world and pulled abstract materials like concrete and rebar and used their texture to express the grit and durability of the brand.
Solution - The Coast2Coast collection uniquely combines both the Brooklyn and LA Dodger marks on premium '47 headwear and apparel pieces to celebrate the heritage of this historic franchise within both cities. We allowed the quality and clean design of the collection to guide the creative. With precise styling and attention to detail we created a collection of photos that exudes quality.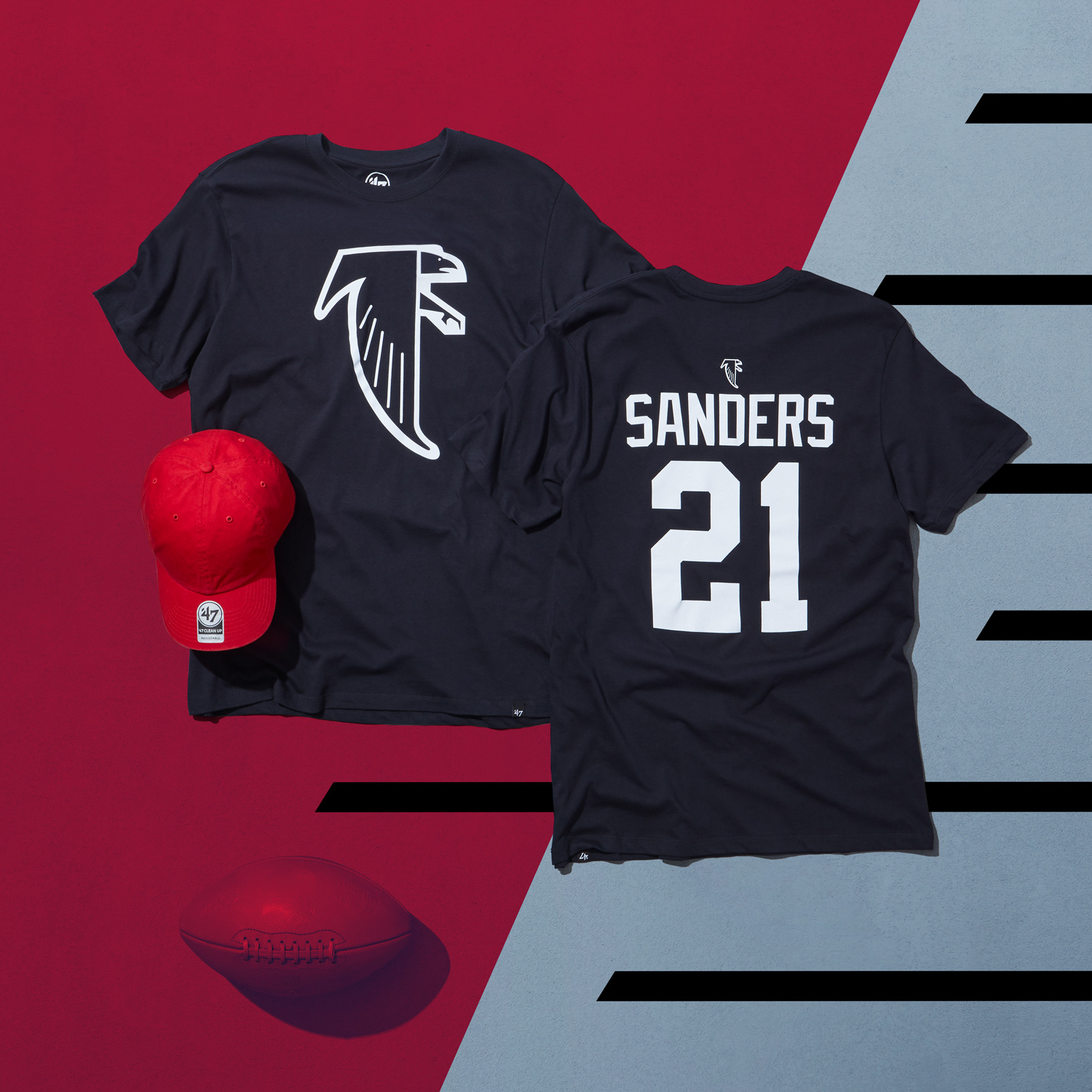 Solution - As this collection spanned multiple sports and leagues, we created a campaign that communicates the player and their respective number first and foremost, as this is the primary selling point for this particular story. The backgrounds are designed to create a dynamic backdrop that can be easily scaled to suit the medium or the sport. 
Name & Number was the beginning of our exploration into the idea of modular marketing design, a concept for developing assets that allows us to easily scale the creative for any space, team, or sport. Headwear and apparel were all shot independently, field and court patterns were created in post, and props were shot and edited to be moved around and create subtle visual texture.