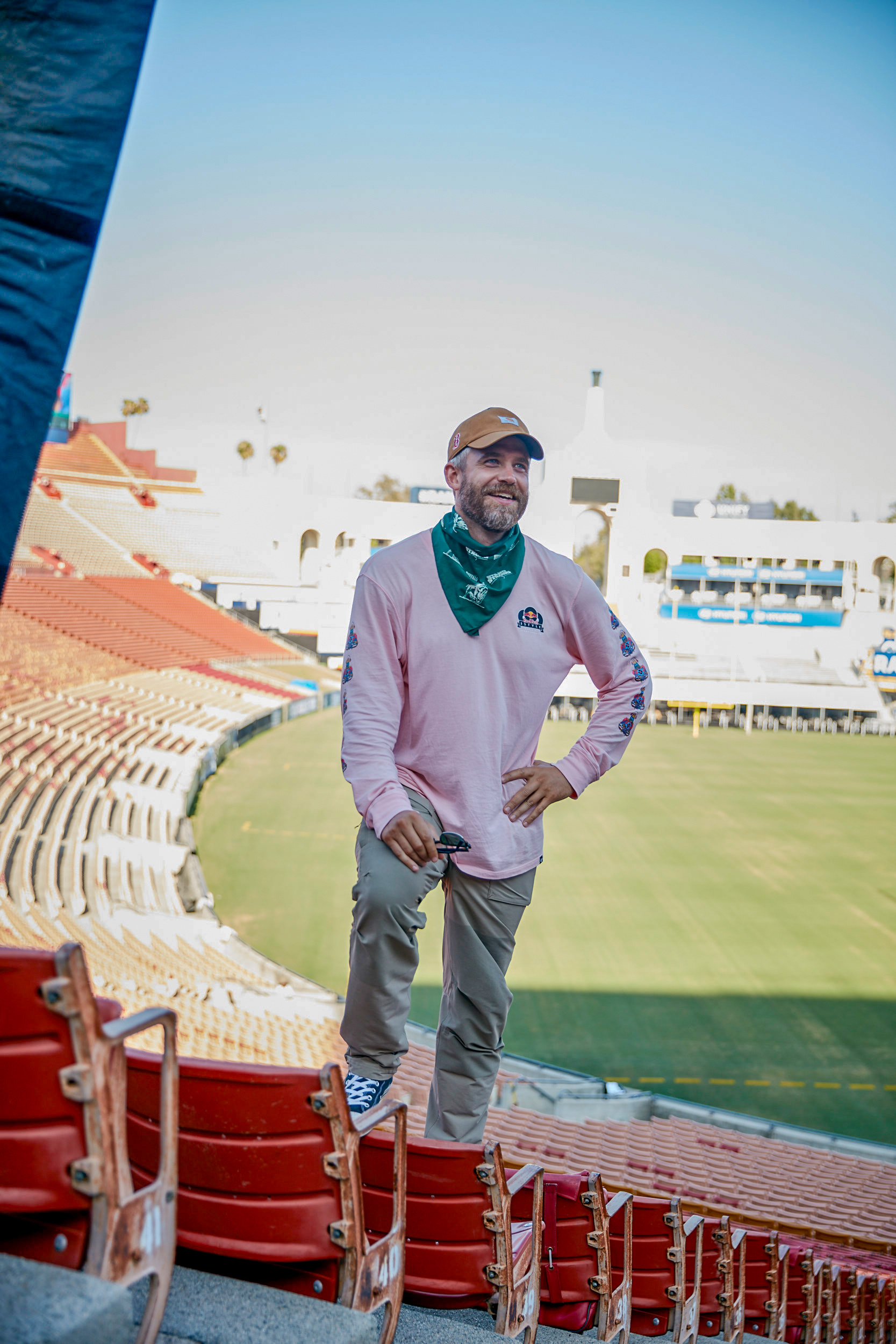 I am a multi-disciplinary designer, drummer, and ex-skateboarder born and raised in Boston. In my 10 years as a designer I have led the creative process from conception to implementation, operating in a range of fields including graphic design, interiors, and interactive installations. 
After graduating from UMASS in 2006 with a BFA inGraphic Design, I started working in the User Experience Design world at the start of the iPhone craze. After that, I spent years designing album artwork, flyers, and posters for bands in Boston and LA. I switched gears again in 2012 when I started working for a commercial interior design company, which opened my eyes to a whole new world of design thinking. In 2015 I moved to the fashion industry as a marketing designer for '47, a Boston based headwear and apparel company. So...I guess you could say I like to try everything. But regardless of the industry I'm working in, I'm always trying to tell a story. My goal is to understand my particular audience through research and exploration, and let those insights guide my design solutions.
I currently direct the creation of all visual communications at '47 as Head of Creative. I am fortunate to lead a wildly talented team of designers who are responsible for some of the work seen here. 
If you'd like to talk about work
ing together I encourage you to email me through the contact page on this site, or email me at 
davebatesdesign@gmail.com