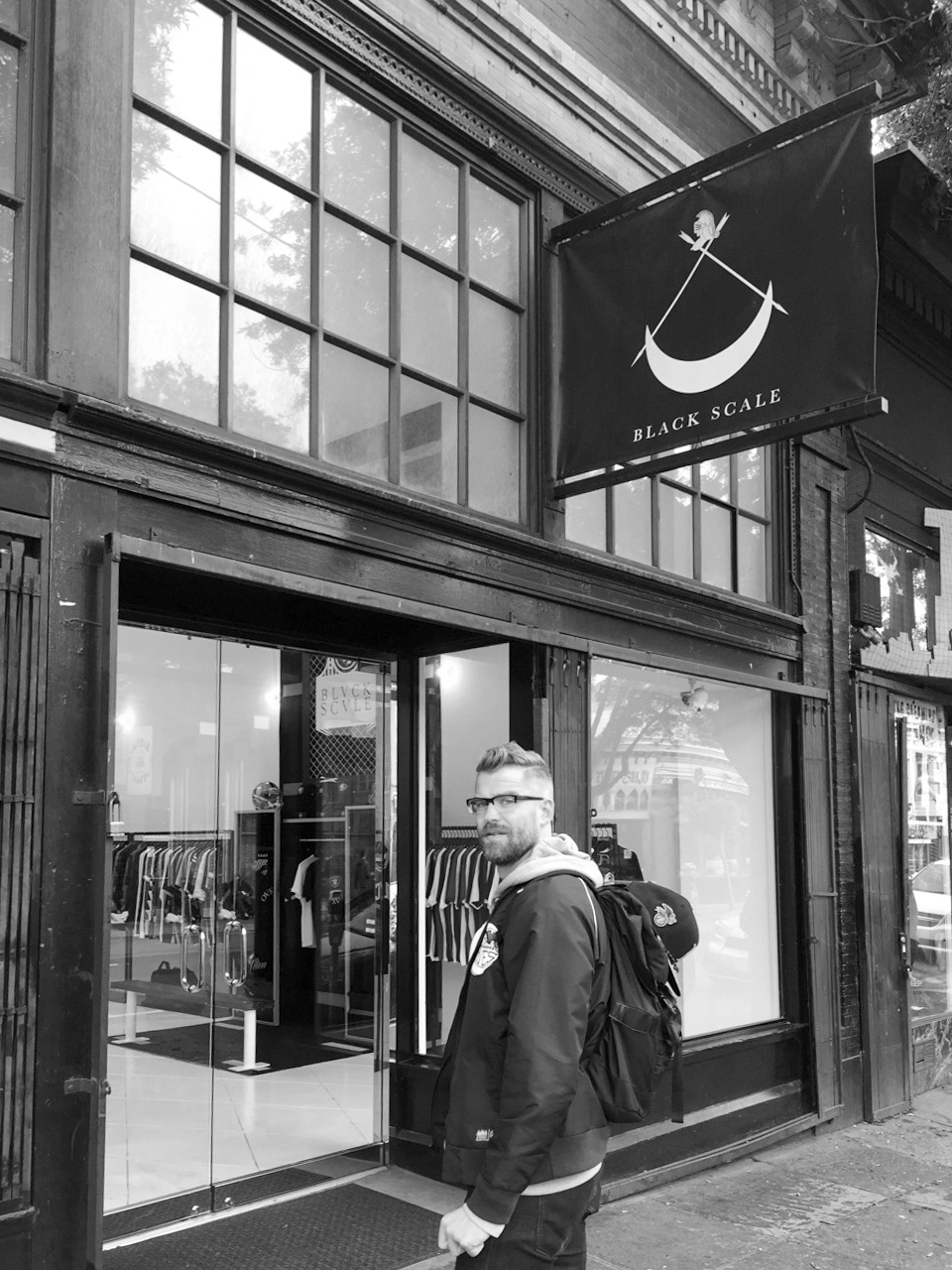 I am a multi-disciplinary creative, drummer, and ex-skateboarder born and raised in Boston. In my 13 years in the industry I have led the creative process from conception to implementation, operating in a range of fields including marketing, graphic design, interiors, and experiential. 
After graduating from UMASS in 2006 with a BFA in Graphic Design, I started working in the User Experience Design world at the start of the iPhone craze. After that, I spent years designing and illustrating album artwork, flyers, and posters for bands in Boston and LA. I switched gears again in 2012 when I started working for a commercial interior design company, which opened my eyes to a whole new world of design thinking and how to understand the built environment to develop meaningful spaces and experiences. In 2015 I moved to the fashion industry, originally as a marketing designer for '47, a Boston based headwear and apparel company. You could say I like to try everything, but regardless of the industry I'm working in, I'm always trying to tell a story. My goal is to understand my particular audience through research and curiosity, and let insights guide my design solutions.
I believe it is important to embrace change as a creative professional. Working solely in disciplines we are comfortable with can prevent us from unlocking new insights and skills within ourselves. With this in mind, I joined the team at Gradifi, a company working to combat the student debt crisis. We design simple and engaging products that allow users to pay back their student loans, save for college, and refinance existing loans. We reach our users by engaging directly with them and with HR professionals for companies such as Google, Peloton, Wayfair, and Apple. 
I currently oversee the development of all visual communications at Gradifi as Design Director. My responsibilities, while working directly with the CMO, are to spearhead the creative process for all Marketing and Brand initiatives. Not only do I manage agency partners, both in-house and external, but I dig in and get my hands dirty. I am an end-to-end creative who can develop a concept but has the knowledge to bring it life independently, or as part of a collaborative effort. Whether I am designing a concert series at SXSW and responsible for the stage design, artist management and run of show, or developing a seasonal campaign that answers complex briefs and collaborating with agency partners throughout execution, I am always ready with an idea or a helping hand. I am fortunate to lead a wildly talented team of designers who contributed to some of the work seen here. 
If you'd like to talk about working together I encourage you to connect through my contact page, or email me at 
davebatesdesign@gmail.com